The new markhorner.com blog will aim to offer informative, helpful content.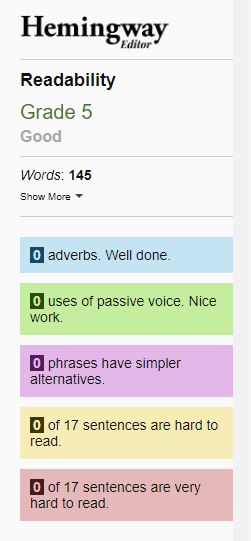 Topics will include photography, video, writing, live streaming, and more.  Much of what's to appear here falls under the general heading, "tech."
I'll be the first to admit this is a rather short and simple post.  In large part, that's because I'm currently building this website.
I hope this text is a tad more exciting than the default WordPress welcome language.
Although, Yoast SEO says I should tack-on 155 more words.
But the Hemingway App says I've done "good" by writing to a 5th grade level. It also displays those prized zeroes regarding areas for possible improvement.
Good form, it seems.
Stay tuned for more guts and value in future posts.